Get a Solid Foundation for Lasting Recovery in AZ
Do you or a loved one struggle with substance abuse or mental health issues? Then Changes Healing Center in Phoenix, AZ, can be your sanctuary.
Our inpatient or outpatient detox centers in Phoenix, AZ, are a testament to the name of our hometown and the rebirth it implies. We can help you, like the mythological bird, rise from the ashes to start a new life.
Please keep reading to learn more about how we can help you detox, heal, and recover from drugs or alcohol!
Where Is Changes Healing Center Located?
Phoenix, Arizona, is a common destination for substance abuse treatment. That's because of its convenient location in central Arizona. It's a short drive from Tucson, Cave Creek, Scottsdale, or Flagstaff. It's also a quick flight from Los Angeles or Las Vegas.
We welcome people from all areas – if you need help to beat alcohol or drugs, we are here to support your recovery.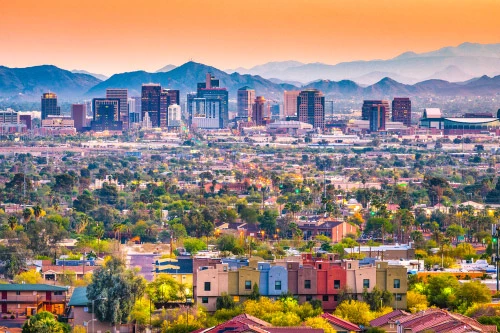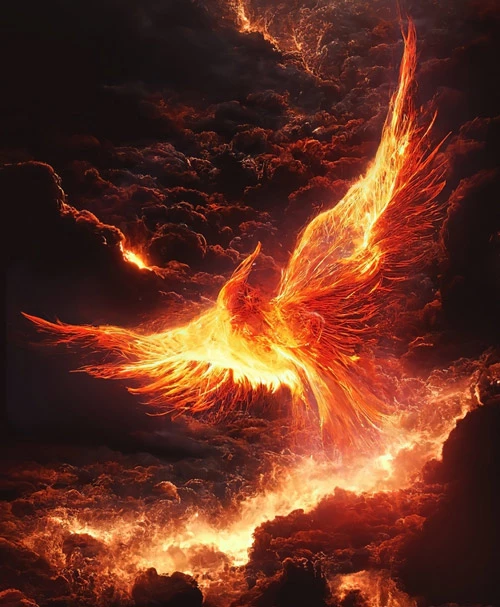 A Story of Rebirth and Transformation
In ancient lore, the Phoenix is a mythical bird that rises from its ashes, reborn and renewed. This famous myth resembles the recovery journey. In it, an individual overcomes the clutches of drug or alcohol addiction. At the end of a struggle, they are stronger and rejuvenated. What does that have to do with detox centers in Phoenix?
It may help to hear a short version of the Phoenix myth.
The Phoenix originated from Egyptian mythology. It was a magnificent, radiant bird. Some accounts depict the Phoenix as having vibrant gold and red plumage. Its feathers resembled the sun or fire.
The mythological bird lived for several hundred years. As its life came close to an end, it built a nest of aromatic branches and spices. Once it completed the nest, the Phoenix sat in it and set it ablaze. A new Phoenix arose. Thus, the Phoenix lived on, reborn, and renewed.
It is our ambition for each client to experience this sort of rebirth and renewal and embrace the bounty of a life lived in recovery, and every approach we take is with this goal in mind.
Understanding the Addiction Landscape in Phoenix, Arizona
Alcohol and drug abuse is a pressing concern for many. It casts shadows over countless lives and manifests in various forms. These include alcohol and drug addiction. The path of addiction presents many obstacles.
These arise from the addictive substances themselves. They may also stem from substances' psychological, emotional, and physiological impacts.
These issues often intersect with mental health complications. As a result, the journey from detox treatment and eventual sobriety can seem even more daunting.
Such complexities demand a depth of understanding. They also need a multifaceted approach to addiction treatment. Care must encompass everything from addressing withdrawal symptoms to unraveling the causes of substance abuse.
Why Choose Changes Among All Detox Centers in Phoenix?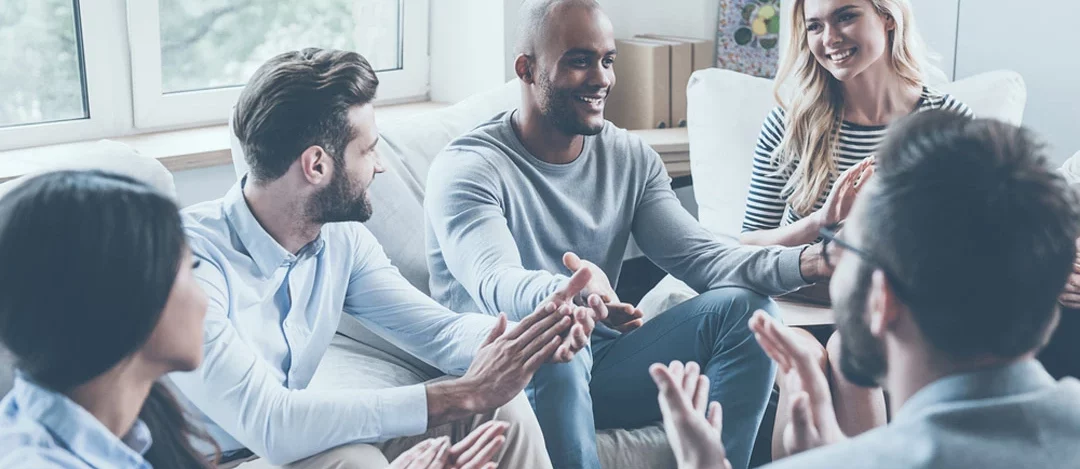 Phoenix has become home to many drug and alcohol rehab programs. These centers guide individuals as they confront their addictions. As a result, they can rise from the depths of dependency to the peaks of sobriety. But not all substance abuse treatment programs are created equal.
Amid Phoenix, Arizona's programs, Changes Healing Center stands out. We are Joint Commission accredited. That designation proves our commitment to maintaining the highest standards of care and safety.
Our center offers medical detox or addiction recovery in a holistic environment. Here, the care plan is personalized. We blend a proven treatment plan with compassionate care. Thus, our rehab programs address substance use disorder and any accompanying mental health issues.
We bolster our commitment to excellence with robust support systems. These include support groups and aftercare planning.
Our client-centered care ensures that everyone embarks on a genuine path to health. That steadfastness makes Changes Healing Center an unparalleled beacon of hope.
Why Choose Changes Healing Center in Phoenix, AZ?
Here are several of the core reasons why you can entrust your (or your loved one's) care to us.
Holistic Approach: As a leading addiction treatment center, we offer a comprehensive treatment plan. Each custom program will meet individual needs. That includes everything from medication-assisted treatment to curb cravings to intensive outpatient treatment.
Expertise in Co-Occurring Disorders: Dual diagnosis or co-occurring disorders need specialized care. Our team of medical specialists and psychiatric care providers treat the addiction and any underlying issues. Thus, we foster full, long-lasting sobriety.
Comprehensive Services: Beyond drug detox programs, we offer outpatient programs, group therapy, and support groups. These help clients navigate the myriad challenges of recovery.
People from around the Phoenix, Arizona, area, from older adults to young adults rely on us for healing.
Intensive Outpatient Programs (IOP)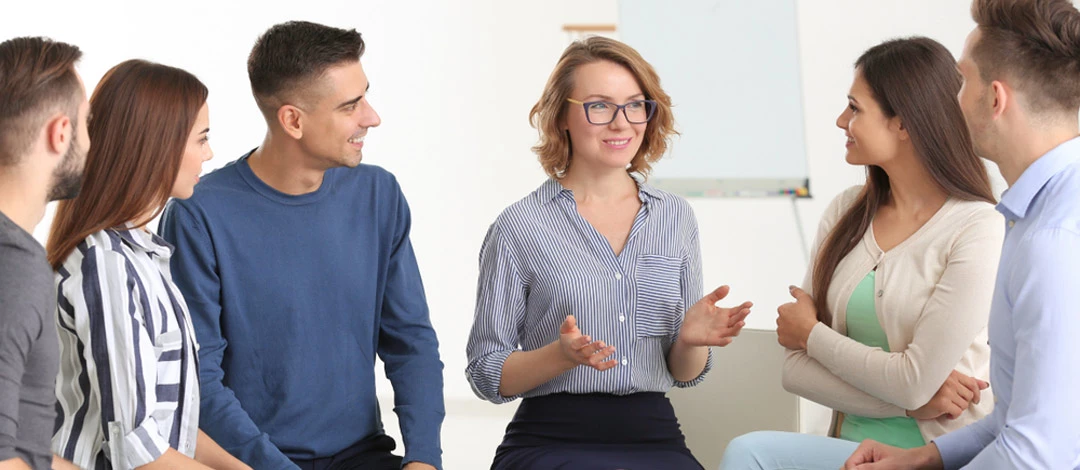 An Intensive Outpatient Program, or IOP, offers a structured treatment approach. With the program, the client attends intensive therapy by day and goes home overnight. It bridges the gap between inpatient and outpatient options.
This program provides comprehensive care while letting clients maintain daily commitments.
Why Choose IOP at Changes Healing Center?
Here are some reasons to choose our personalized treatment to help you heal:
Flexibility: IOPs are ideal for individuals who need care but have work, school, or family commitments. This option allows clients to receive treatment and attend to their daily duties.
Group Therapy: Central to IOPs, group therapy sessions offer a platform for individuals to share life experiences, challenges, and triumphs, fostering a sense of community and mutual support.
Evidence-Based Approaches: Our IOP delivers science-based, personalized treatment. Treatment is research-based to yield good results. That includes cognitive-behavioral therapy, motivational interviewing, and more.
Support for Dual Diagnosis: We recognize the intricacy of co-occurring disorder care. Our IOP ensures that substance use and mental health issues receive customized care.
We give every IOP client the utmost attention to facilitate a fresh life of sobriety.
Residential Treatment Centers
Residential treatment centers provide clients with a nurturing, immersive environment conducive to recovery. Here, individuals live within the facility for 24-hour care.
They benefit from round-the-clock medical supervision and a structured regimen.
Why Choose Residential or Inpatient Rehab Programs?
IOP may not suit every client. Here are some reasons some need inpatient treatment instead.
Structured Environment: A set routine, without external triggers, benefits those in the early recovery. This structured setting ensures that clients remain focused on their healing journey.
Medical Supervision: Given the complexities of drug or alcohol addiction, withdrawal symptoms, and potential complications, our treatment facility offers continuous medical care. We address any complications right away. Recovery with us is as comfortable as possible.
Therapeutic Modalities: Beyond medical intervention, our residential program integrates various therapies. These include individual counseling, group therapy, recreational activities, and holistic approaches.
Private Rooms: Changes Healing Center can accommodate private rooms for out clients. A private room option ensures comfort, tranquility, and a personal sanctuary for reflection and healing.
Aftercare and Relapse Prevention: We provide our clients with the tools and strategies to transition back to daily life after the intensive inpatient treatment phase. That includes connecting them to support groups and other resources.
With these comprehensive offerings, Changes Healing Center meets every individual's unique needs. We can custom-fit a program for you. Whether you need intensive day treatments or immersive residential care, we're here to help.
Evidence-Based Treatment Options to Overcome Drug and Alcohol Addiction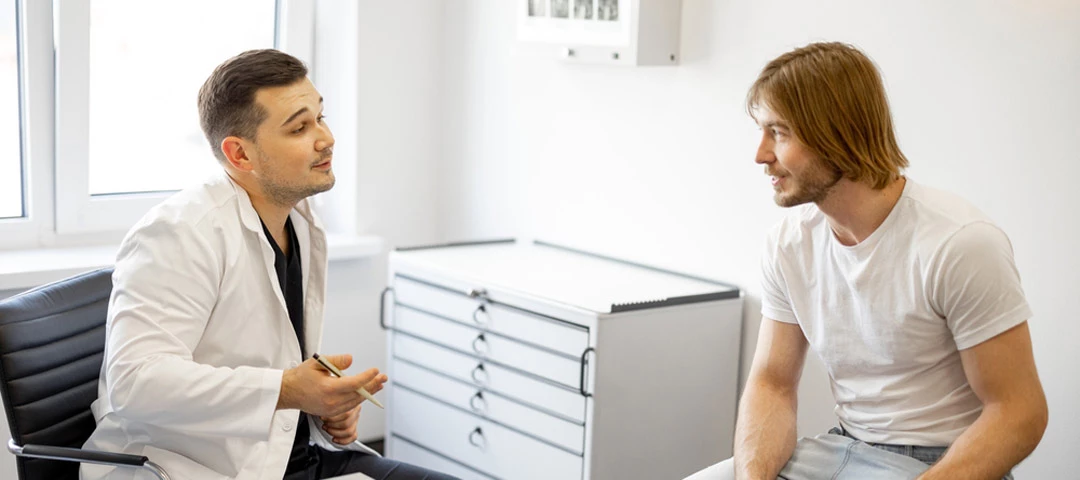 Our facility boasts many substance abuse treatment options, from inpatient to outpatient treatment. Those seeking a more intensive regimen can benefit from our treatment facility, while others might find our outpatient programs more fitting.
Medical Detox: You will be under the supervision of our medical professionals during detox. Our medical detox facility ensures a medically stable environment for dealing with withdrawal symptoms. Detox can be the most pivotal stage of substance abuse programs. Worse, going cold turkey can be life-threatening. Put yourself in our hands.
Medication Management: Whether it's methadone detox for opioid addiction or other medication management strategies, our team can manage and minimize cravings.
Accessible and Affordable Recovery Options at Changes
Understanding the financial concerns, we offer payment assistance and a sliding fee scale. Moreover, we accept Medicaid and AHCCCS and collaborate with various health insurance companies, ensuring our addiction services remain accessible.
Not sure of which programs offered work within your coverage? We will reach out to your insurance company to help you get the help you need.
Detox Centers in Phoenix: What Comes Next?
The recovery process doesn't end with detox or initial treatment. Ongoing treatment, such as outpatient therapy, ensures relapse prevention and sustained recovery.
For those seeking ongoing support, we offer Alcoholics Anonymous and Narcotics Anonymous attendance alongside our programs, as well as other resources such as SMART Recovery that are used in tandem with our comprehensive aftercare planning for each client at Changes.
Get Sobriety Support at Changes Healing Center in Phoenix
Like the Phoenix that rises from its ashes, starting treatment at Changes Healing Center transforms lives.
With our medication-assisted treatment, therapies, dedicated staff, and state-of-the-art facility, we're not just another detox center in Phoenix. Instead, we are your best chance at a new life. Embrace this opportunity and embark on a brighter, addiction-free future.
Your new life awaits in the Phoenix area. Reach out to Changes Healing Center today at (602) 691-7244. Like the mythological Phoenix, it is time to burn the past and arise again, so call now!