Addiction Treatment in Arizona
Effective Substance Abuse Treatment Options in AZ
Addiction is a serious and often life-threatening disease that affects millions of people across the United States, including an increasing number of Arizona residents.
Did you know that alcohol and substance use disorder is defined as a chronic brain disease that causes compulsive drug or alcohol use despite negative consequences?
If this sounds familiar for you or a loved one struggling in the Grand Canyon state, do not give up hope. Evidence based and accessible treatment options are now available!
Changes Healing Center is based in Phoenix, Arizona, and offers effective treatment options in Arizona to help overcome your addiction and lead a healthy, sober life. If you are ready to find proven programs for addiction treatment in Arizona, the dedicated staff at Changes is here to help you every step of the way!
Why You Should Attend Drug and Alcohol Rehab in Arizona
If you are still deciding where you want to seek treatment, Arizona can be a great place for you to start your recovery. And if you are an Arizona resident, our facility is proud to be convenient for those residing across the Phoenix Valley, as well as Maricopa County as a whole.
Arizona detox and rehab services at Changes Healing Center offer you the quality behavioral health services you need to achieve long-term recovery.
Some of the many reasons why you should seek addiction treatment in Arizona include:
● Optimal weather: Arizona has beautiful sunny weather and a warm climate. This can be important for people who are trying to get sober, as they may be more likely to stick with treatment if they are comfortable with the climate.
● Wide range of treatment options: Our rehab center offers both holistic and evidence-based practices, which means that you can find options that meet your specific needs and preferences. Changes Healing Center also proudly accepts AHCCCS insurance as well as many private health insurance providers.
● Better affordability: The cost of rehab in Arizona is generally lower than in other parts of the country, making it more affordable for you to get the treatment you or your loved one need.
● Supportive communities: Arizona is no stranger to drug and alcohol addiction recovery, which means that this state offers a supportive and understanding sober support community unmatched by many other parts of the country.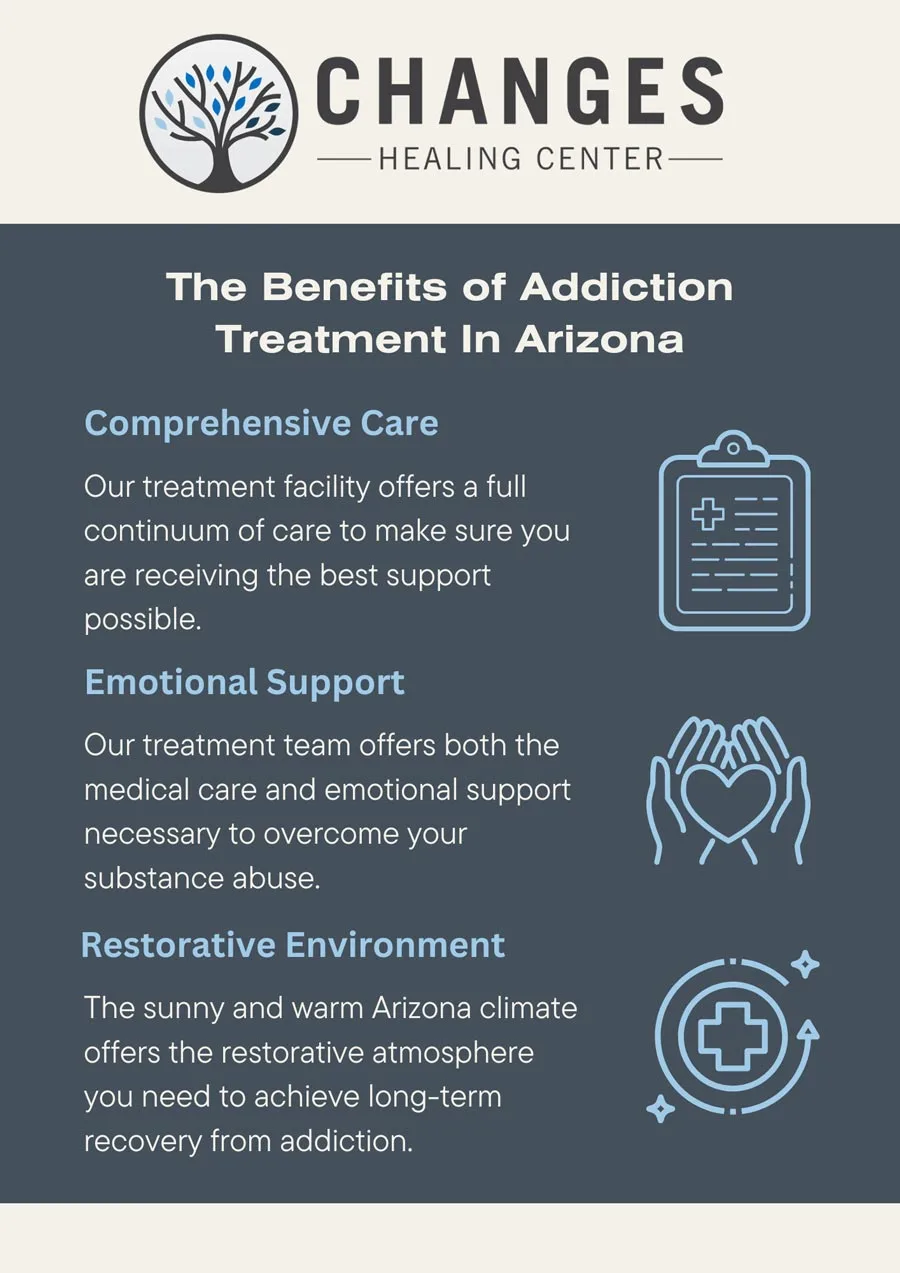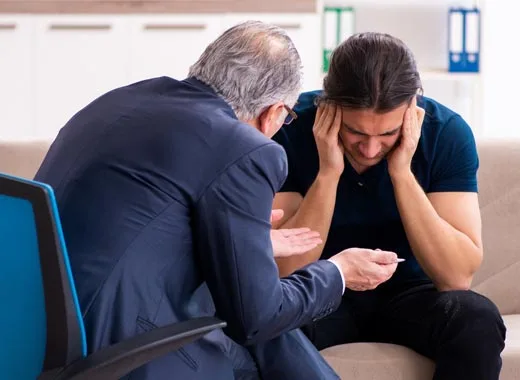 The Different Types of Addiction Treatment in Arizona
If you are looking to overcome a drug or alcohol addiction, it is important to know exactly what alcohol and drug treatment and mental health services are available to you.
There are many different types of addiction treatment available, and the best type for you will depend on your individual needs and circumstances.
Some of the most common levels of care, as dictated by the American Society of Addiction Medicine (ASAM) and Substance Abuse and Mental Health Services Administration (SAMHSA) include:
ReMedical Detox
Medically supervised detox in a recovery center setting is the process of ridding the body of drugs or alcohol under the supervision of medical professionals. This foundational level of care offers a safe and effective way to manage your withdrawal symptoms and prevent complications.
During medical detox, our clinicians will monitor your vital signs and provide medications to help manage withdrawal symptoms and cravings. At Changes Healing Center, our medical team will also offer support and counseling to help you cope with the emotional and psychological challenges that often come up during detoxification.
Inpatient Treatment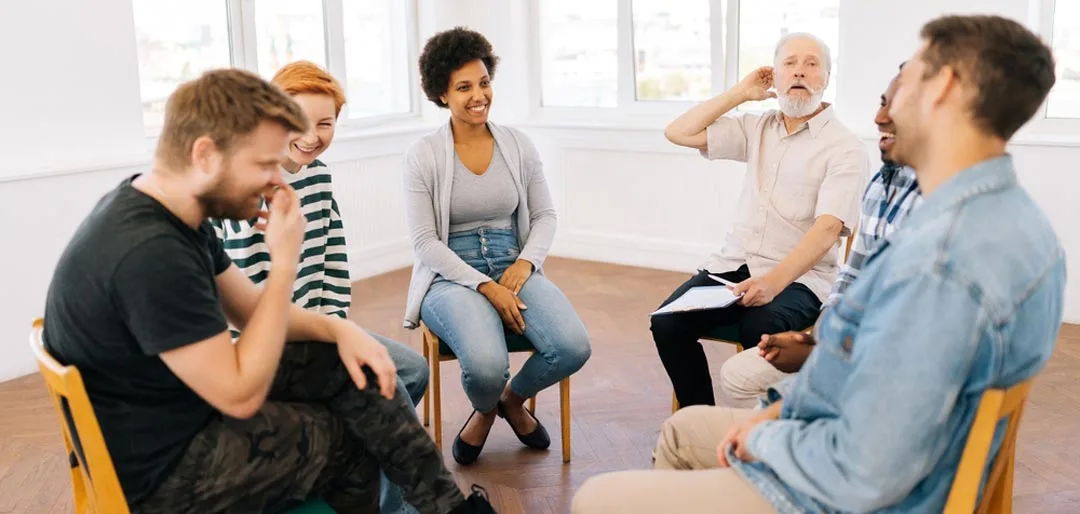 Residential or inpatient rehab care is the most intensive and structured form of drug and alcohol treatment and involves living at our treatment center for a period of time, typically from 30 to 90 days. At Changes, our programs utilize individual and group therapy sessions, medication management, and other evidence-based treatment approaches such as support groups, relapse prevention services, life skills training, and aftercare as well as sober living support.
Inpatient treatment is effective for those with a physical dependence on a substance, or who have co-occurring medical or mental health conditions to be addressed in dual diagnosis treatment.
Partial Hospitalization
This level of care at rehab centers is becoming more widespread, as it offers a hybrid of inpatient and outpatient treatment and involves attending therapy sessions and other treatment services during the day for several days per week.
PHPs can last for up to several months depending on your specific treatment needs and can be a good option if you need more support than traditional outpatient treatment can provide, but do not need to live in a residential treatment center full-time.
At Changes Healing Center, this level of care is often a stepdown from residential treatment, or for clients who require a degree of flexibility but also require support and accountability.
Intensive Outpatient Treatment
An IOP, or intensive outpatient program, is a form of treatment that has proven to be highly effective. Intensive outpatient programs usually involve attending several hours of therapy and group counseling per week, as well as participating in other recovery-focused activities like 12-step meetings, life skills workshops, and more.
For the current schedules of IOP meetings at Changes Healing Center, reach out directly to our compassionate Admissions team today.
Outpatient Rehab
This level of care is far less intensive and structured than inpatient treatment, and it typically involves attending therapy sessions and other treatment services to build coping skills during the day while living at home.
Outpatient treatment services at Changes can be a good option for people who are unable to commit to inpatient treatment or who have other responsibilities that make it difficult to stay away from home for an extended period.
If you are looking for flexible outpatient options, reach out today and we can review custom support options on an outpatient basis.
Medication-Assisted Treatment
Medication assisted treatment (MAT) is a form of therapy that combines medication with counseling to manage withdrawal symptoms and cravings during the recovery process. The presence of MAT during early recovery can make it easier to maintain your sobriety in the long-term.
MAT can be a good option for you if you are physically dependent on a certain substance or have tried other types of addiction treatment without success and need help managing withdrawal symptoms and getting a firm footing in sobriety.
Therapy and Counseling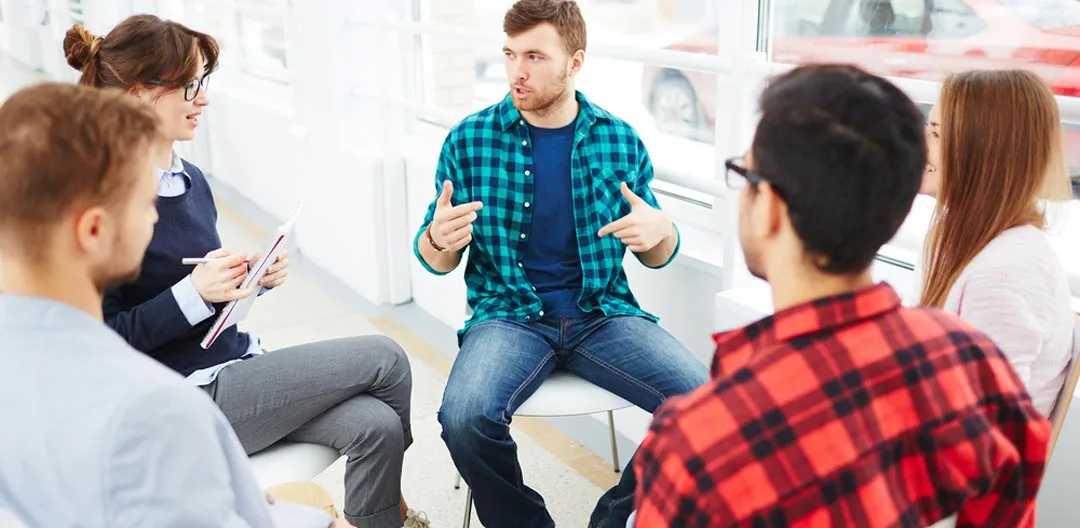 Both individual and group behavioral therapies have been found to be highly effective treatment approaches for clients with alcohol or substance use disorders.
These models can help you understand the root causes of addictive behaviors, develop coping mechanisms, and build a healthy support network of peers seeking sobriety.
There are several different types of therapy that can be used to treat addiction, including:
Cognitive behavioral therapy (CBT):

CBT helps individuals identify and change negative thoughts and behaviors that contribute to their addiction.

Dialectical behavior therapy (DBT):

DBT teaches you skills to regulate your emotions, manage stress, and build relationships.

Motivational interviewing (MI):

MI is a non-judgmental approach that helps you explore your own reasons for wanting to change and motivates you to make these changes.

Individual therapy:

Individual therapy can help provide one-on-one counseling to come to terms with and explore the underlying causes of your addiction, while working on skills to manage your substance abuse.

Group therapy:

Group therapy can provide you with support and encouragement from others who are also struggling with addiction.

Family therapy:

Family therapy can help families understand addiction and develop coping strategies, as well as build better communication and conflict resolution skills.
Choosing the Right Drug Rehab in Arizona
In Arizona, there are many addiction treatment centers that offer intensive outpatient programs, as well as residential treatment centers and detox programs. At Changes Healing Center, our treatment center is staffed by trained medical professionals who specialize in addiction treatment and can provide individualized care and support at every level of care.
When choosing the right drug rehab center, it is important to think about your individual needs.
What are your specific goals for treatment?

Do you need help with detox, have any co-occurring mental health disorders, or prefer a more holistic approach to your recovery?

Will insurance cover your treatment?

Is the facility in-network with my insurance provider?
The right treatment program will be tailored to your individual needs. At Changes Healing Center, we take on many clients from a wide variety of backgrounds. We offer the resources and tools needed to address each of our clients' individual concerns and make sure they are receiving the best support possible in their recovery.
The Addiction Treatment Process at Changes Healing Centers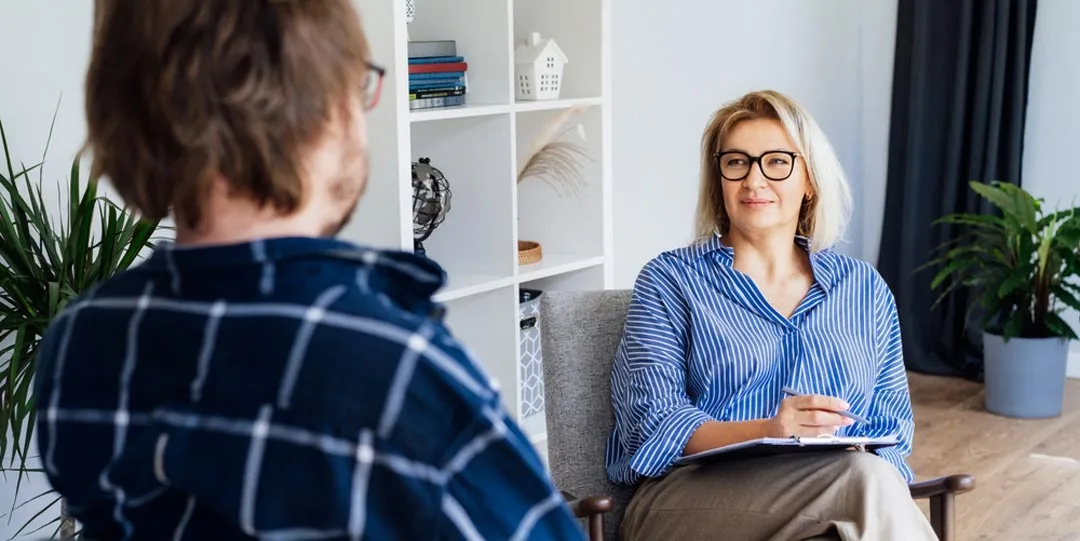 One of the most well-regarded addiction treatment centers in Arizona is Changes Healing Center, located near Phoenix Arizona. Our facility offers a range of addiction treatment programs, including a detox program, intensive outpatient programs and inpatient rehab.
We take a multidisciplinary approach to the drug addiction recovery process, addressing both our client's substance use disorder, as well as the core issues of their condition. This includes dual diagnosis treatment for those who are struggling with co-occurring mental health issues.
Dedicated to Continuous Improvement of Our Offerings
With accreditations from the Joint Commission, we strive to provide high quality care to each person who enters our facility. Our commitment to getting you the help you need extends past just physical and emotional support.
We accept both public and private insurance plans and work with our clients to find a payment option that works for them so that the costs of treatment do not have to be a roadblock on their path to recovery.
No matter what your treatment needs are, we are here to meet them. The road to recovery can be difficult, but with the right care and support, it is possible to live a happier, healthier, and substance-free life.
Get Support for Recovery at Changes Healing Center Now
If you or a loved one is struggling with alcohol or substance use disorders in Arizona, it's important to seek help as soon as possible. Addiction is a progressive disease, meaning it will only get worse over time if left untreated. By seeking treatment at our accredited addiction treatment center in Arizona, you will receive the care and support you need to overcome addictive behaviors and lead a healthy, sober life.
If you have any questions about our program, please contact our warm and welcoming Admissions team today to learn more about how we can help you. We will make sure that you have an amazing experience while achieving long-term sobriety and leave our facility with a recovery you can be forever grateful for.
Reach out now to get options at Changes Healing Center today!