Alcohol Rehab Arizona Programs
Proven Alcohol Treatment Options at Changes Healing Center
Looking for alcohol rehab is a brave step and something to take pride in. No matter where you start, overcoming substance abuse is possible. So, what should you know about getting alcohol addiction treatment in Arizona?
First, let's discuss the prevalence of alcohol use disorder and common symptoms. Then, we'll talk about how our alcohol rehab Arizona programs can help and go over some information that will help you prepare for treatment.
The Growing Prevalence of Alcohol Use Disorders
According to 2021 statistics from the Substance Abuse and Mental Health Services Administration (SAMHSA) National Survey on Drug Use and Health, 46.3 million people aged 12+ in the United States met the applicable diagnostic criteria for a substance use disorder at some point in the past year. This includes but is not limited to the 29.5 million people who met the criteria for alcohol use disorder.
Unfortunately, 94 percent of those who met the criteria for a substance use disorder didn't get treatment. If left unaddressed, alcohol use disorder (AUD) can lead to serious consequences, such as liver, heart, and kidney damage, increased risks of some forms of cancer, seizures, overdose, coma, and death.
If you are struggling with drinking, or have someone you love seeking to overcome a drinking problem, you are not alone, and we are here to help.
Understanding the signs of alcohol addiction can help you realize that you or your loved one has a problem. Often, this is the first step toward contacting an alcohol or drug rehab, and Changes is honored that you are considering our services.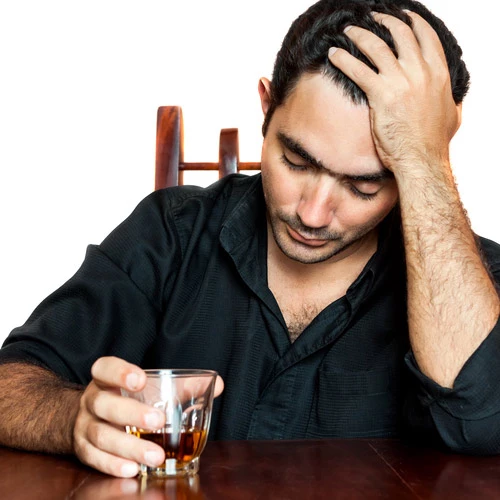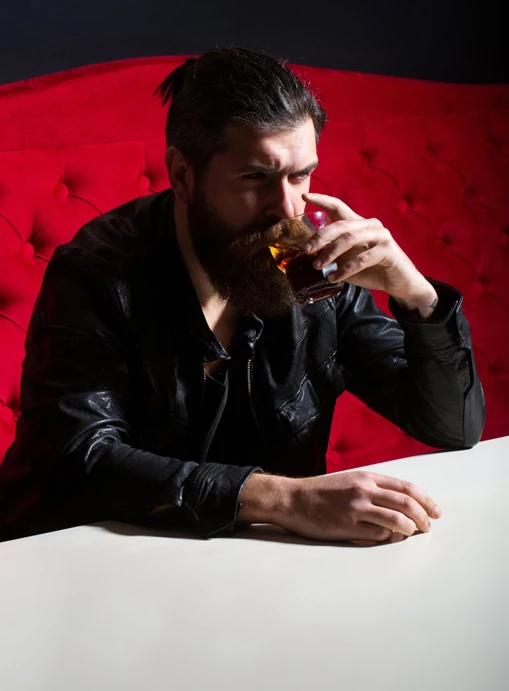 What are the Signs of Alcohol Addiction?
Alcohol abuse can come with a range of symptoms. These symptoms can be both mental and physical and may differ from person to person.

With that in mind, here are some common symptoms of alcohol addiction to look out for in yourself or someone you know.

Needing to drink larger amounts of alcohol than before to achieve desired effects.
Inability to stop or reduce drinking even if it causes challenges in one's life.
Drinking in situations where one shouldn't (e.g., when driving).
Experiencing withdrawal when unable to obtain alcohol.
Hiding alcohol around the home.
Changes in sleep patterns.
Irritability or agitation.
Personality changes.
Memory problems.
Slurred speech.
Mood swings.
Cravings.
Jaundice.
Getting Effective Addiction Treatment in Arizona
Changes Healing Center is a medically managed residential inpatient and outpatient rehab center in the heart of Phoenix, Arizona.
There's no shortage of attractions for clients to enjoy in Phoenix after outpatient sessions or on day trips for those who opt for our inpatient treatment program.
The Many Reasons to Choose Recovery in Phoenix
We are near the Phoenix Art Museum, Desert Botanical Garden, Papago Park, and the South Mountain Park and Preserve, to name a few. The Grand Canyon, among other attractions, is accessible to the area, which is often appealing to clients and their families.
Clients who go to rehab centers in Arizona may be Arizona residents or travel to Arizona for treatment from out of state. Either way, there are so many reasons to choose a rehab center in Arizona for your addiction treatment needs.
Not only is our drug and alcohol rehab center in Arizona surrounded by the natural beauty and peaceful nature of the state, making it an ideal place to heal, but there is a strong recovery community in Arizona.
It helps that choosing Changes for sobriety support is made easy by our convenient location, with a short commute from Scottsdale, Chandler, Mesa, and for residents of Tempe as well. Our main location in Phoenix is less than a half hour travel from most cities and towns in Maricopa County, and accessible for both inpatient and outpatient treatment. 
Support and Connections That Travel With You
Those who graduate from our inpatient or outpatient programs in Arizona will leave with an aftercare plan, which will set you up for long-term success in your recovery journey.
Aftercare can involve staying connected with alumni programs at our addiction treatment center, attending local support groups, continuing outpatient therapy, or another combination of services.
Our Substance Abuse Treatment Programs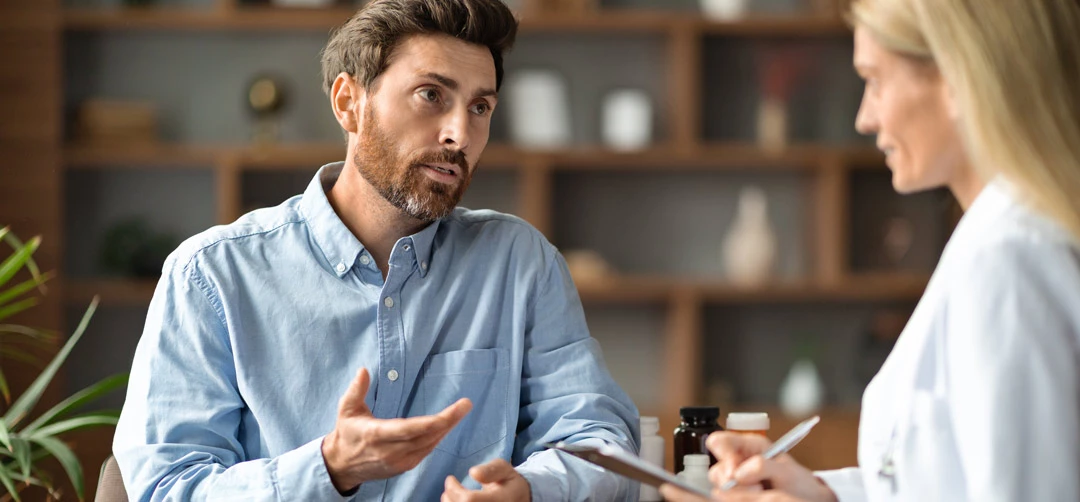 We offer multiple levels of care or treatment programs for addiction. Each level of care or program we offer requires a different time commitment and has unique features.
If you are an incoming client, you may wonder what to expect in your treatment program. Here are our treatment options and a little about how each can help at different stages in your recovery journey.
Detox
Getting off of alcohol and other drugs can come with uncomfortable withdrawal symptoms. In some cases, alcohol withdrawal can even be dangerous. This is why detox is such a crucial step toward overcoming addiction.
In detox for alcohol abuse, you work closely with trained medical staff who will help you stop drinking safely and with less discomfort. Alongside medical monitoring and other interventions, providers may prescribe medication-assisted treatment (MAT) in detox to help relieve cravings and withdrawal symptoms.
We offer sub-acute detox services and can provide referrals to a more intensive Arizona detox program nearby if needed. Detox is usually short-term, lasting for two weeks or less. Since the goal of detox is to help you achieve initial sobriety and focuses primarily on physical stability, it is usually a precursor to another level of care.
Inpatient Rehab for Alcohol
Inpatient rehab is the most intensive form of treatment used for mental health and substance use disorders. In inpatient treatment, clients eat, sleep, and live on-site at their addiction treatment center.
In this level of care, your daily schedule will consist of various therapies and treatments. For example, individual therapy, group therapy, family therapy, skill-building, recreation, medication management, and addiction education.
The comprehensive nature of inpatient treatment programs makes them ideal for many incoming clients, as well as the fact that they allow you to devote your full attention to addiction recovery.
Inpatient treatment means that you will live in a substance-free space, which can be important at the beginning stages of recovery from alcohol or drug addiction.
Our inpatient alcohol rehab program is a great option for you if you feel you'd benefit from the 24/7 accountability of living on-site.
Partial Hospitalization Programs
Partial hospitalization programs (PHP) are the second most intensive level of care used in addiction treatment. PHP can be ideal for individuals who need intensive treatment but do not require the 24-hour supervision of an inpatient program.
At Changes Healing Center, our partial hospitalization program consists of a weekly schedule of groups, individual therapy, and other treatments on all or most business days.
Following the last group or activity of each treatment day, PHP clients return home or wherever they choose to live while in treatment. For example, sober living facilities or with family.
Intensive Outpatient: Our IOP Alcohol Rehab Arizona Program
Intensive outpatient programs (IOP) are similar to PHP in that they allow you to attend treatment during the day but return home or to other off-campus living arrangements at night. However, IOP requires a lower time commitment than PHP, which is the main distinction between the two.
Clients in IOP at Changes engage in groups, individual therapy, and other treatments for a few days per week or more, and treatment days are usually shorter.
IOP can be ideal for individuals who need to work, go to school, or take care of other external obligations while in treatment due to its increased flexibility.
5 Benefits of Substance Abuse Treatment at Changes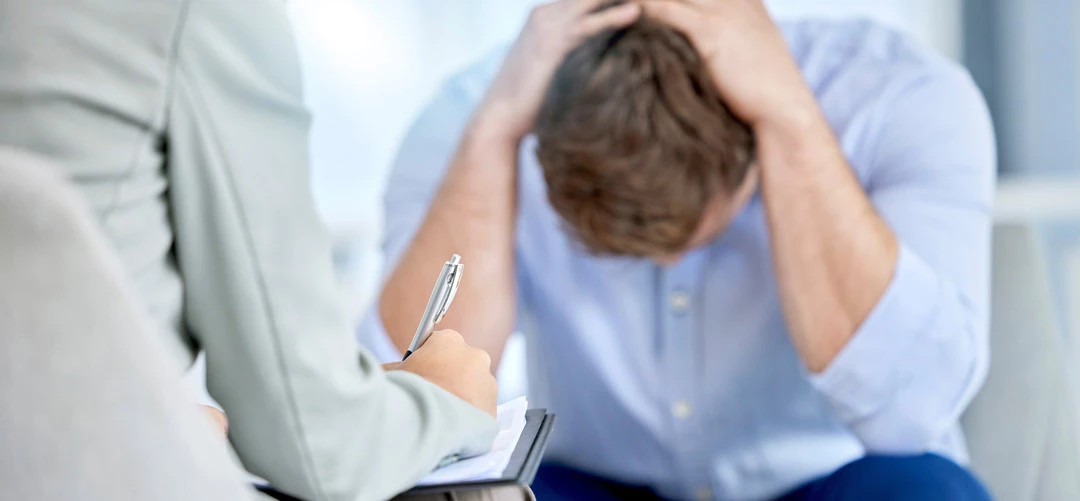 Realizing that you need help for substance abuse can be challenging. However, it is critical to remember that substance use disorders can affect anyone, and attending drug and alcohol rehab has the potential to save your life.
Here are just some of the benefits of attending addiction treatment at Changes:
1) Better Recovery Outcomes
Going to treatment is associated with better recovery outcomes in research, including a lower risk of drug use. Changes Healing Center is a supportive environment for clients in various stages of healing from substance abuse and mental health concerns.
2) Improved Physical and Mental Health
Changes Healing Centers' state-of-the-art evidence-based treatment programs for substance abuse and co-occurring mental health issues use a mix of holistic therapies and traditional treatments.
These include but aren't limited to trauma therapies, behavioral therapies such as cognitive behavioral therapy (CBT) and dialectical behavioral therapy (DBT), motivational interviewing, and other evidence-based practices.
3) Better Interpersonal Relationships
Alcohol and drug addiction can affect all aspects of your life, including but not limited to your occupation, physical health, mental and behavioral health, family life, and interpersonal relationships.
Our Arizona drug rehab helps clients and their families heal from the past and improve their bonds.
4) Goal-Setting and Achievements
Goal setting can be valuable in addiction recovery. The addiction recovery and behavioral health specialists at our treatment center in Arizona will help you make and reach goals while discovering what makes your new sober life special.
5) Aftercare Planning
One of the things that sets Changes Healing Center apart is our aforementioned alumni network and resources for clients who have completed our treatment programs. Aftercare planning is a crucial part of treatment for substance misuse.
Clients work with an addiction specialist and discuss post-treatment needs as they near the end of their treatment program, resulting in a personalized aftercare or relapse prevention plan.
What to Know Before Attending Drug and Alcohol Rehab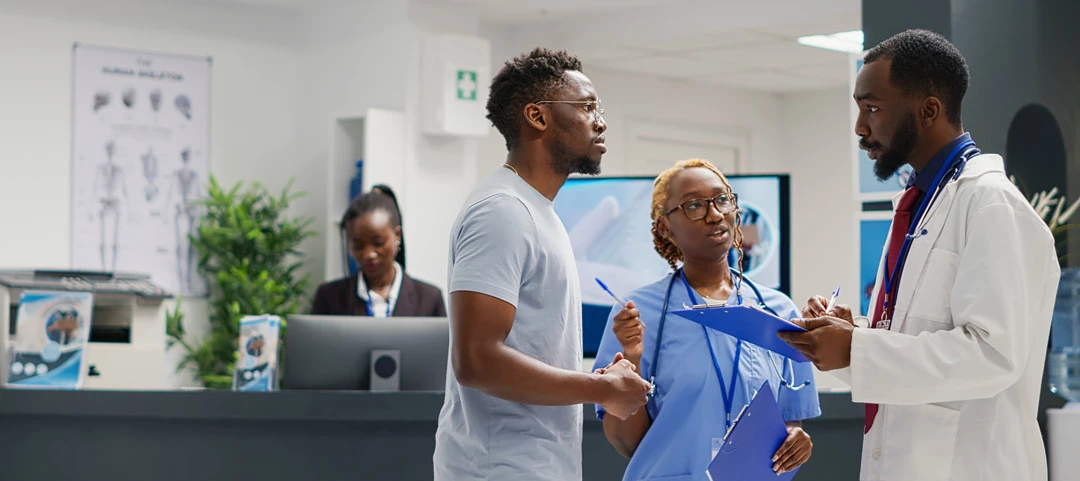 Our addiction treatment center in Arizona is dedicated to providing high-quality care. If you're comparing treatment centers in Arizona, you might have questions about what admissions, payment, and treatment itself will be like.
Here are some of the things you and your family might want to know before you attend drug and alcohol rehab at Changes Healing Center.
Admissions
We strive to make the admissions process simple. Changes Healing Center offers free treatment assessments, which can be conducted over the phone. During that assessment, we will get a better idea of your addiction recovery goals and needs so that staff in our alcohol rehab Arizona programs can help you most effectively.
After that, we'll discuss your treatment options and help you choose the right fit.
Insurances and Accessibility
Using your health insurance makes paying for treatment easier. To make care accessible, we accept most private insurance plans and are among the few Joint Commission-accredited rehabs in Arizona that take AHCCCS under the Affordable Care Act.
To verify your insurance or another payment option, give us a call, and our staff members will help.
Conditions Treated
Changes Healing Center treats substance abuse in all forms. Many people attending treatment programs for addiction have one or more co-occurring mental health conditions, but not all treatment centers offer dual diagnosis care.
Our alcohol and drug rehab in Arizona treats mental health concerns alongside addiction to ensure clients meet their full spectrum of needs and can work toward whole-person wellness and peace.
Family and Visitors are Welcome
Support from those closest to you can make a big difference in treatment. If you are in one of our treatment programs, your loved ones can schedule visits to our rehab in Arizona.
We are here to help educate loved ones and strengthen the connections between clients and the people in their lives.
Get Help for Alcohol at Changes Healing Center in Arizona
If you or someone close to you is looking for the best alcohol or drug rehab center in Arizona, Changes Healing Center can help. To get in touch with Changes Healing Center's drug and alcohol rehab center in Arizona, call the phone number on our website today.
If we miss your call, please leave a message, and a staff member at our Arizona drug rehab will return it shortly. All calls are confidential, so please reach out for support at Changes Healing Center now!
FAQs on Alcohol Rehab Programs
What does rehabilitation mean in terms of alcohol?
In the context of alcohol addiction, rehabilitation or rehab is another name for addiction treatment. There are inpatient and outpatient drug and alcohol rehab options.
To explain the name, alcohol or drug rehabs help clients achieve stability in or "rehabilitate" their physical and mental health and overall lives.